Home Organizing
Are you living fully from the space you call home?
Our home is our place to retreat, reco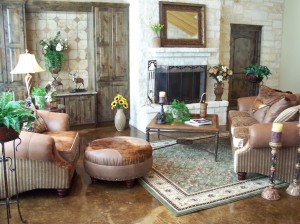 up and re-energize. Not just for us, but also for our children, family and friends. Our home can be a peaceful place to welcome others. Home is an extension of ourselves.
What does your home say about you? Inviting, serene, revitalizing or rather more like chaotic, disorganized and overwhelming…there is hope. Simplify Me is the answer!
Simplify Me brings the skills and knowledge needed to bring order to your life. Together we will work hands-on and my mission is to inspire and train you to get back to a place of order.
Do you desire?
…A home containing only the things that are functional, beautiful and meaningful
…A plan for all those daily papers
…A place where you can manage information, projects, tasks, and various responsibilities with ease
…An organized collection of photos and memorabilia
…More time in you day
…A home you want to invite friends to
…A garage where you can park your car
Kitchen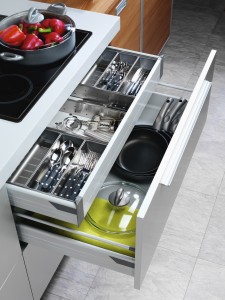 The kitchen is the heart of the home and is often where the most family action takes place-cooking, chatting, entertaining, paying bills, doing homework and even solving life's little problems. The kitchen counter and table is often where everyone decides to drop their things. When you add all of that stuff along with what is needed to prepare, serve, and eat meals, the kitchen can be a tough place to keep organized and clean.
Is your kitchen someplace where you can easily prepare and enjoy healthy meals?
If a neighbor popped in unexpectedly, would you be able to sit down for a cup of coffee without moving a mound of stuff?
If you needed to make a quick meal for your family without going to the store do you have the supplies to do that?
Simplify Me can help you…
See your kitchen through fresh eyes and reclaim it as the place where you feed and nurture your family.
Determine zones for your kitchen such as preparation, cooking, eating, storage, and cleanup.
Determine what you no longer use and pass along.
Menu planning and creating a family notebook.
Closet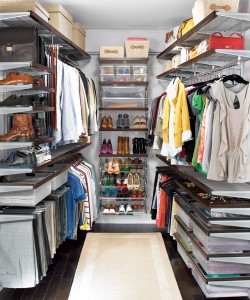 When you walk into your closet, what do you feel? Panic? Guilt? Confusion? Depression?
Do you have a closet full of clothes you haven't worn in years?
Are you stressed in the morning getting dressed causing you to be rushed, late, and depleted.
Afraid to open your closet doors. Stuff might come tumbling down.
Simplify Me can help you…
Gain control over your wardrobe and to feel self-assured that you can find what you need.
Organize your closets so that you will save you money on duplicate purchases and reduce your stress and time in the morning.
Be confident at the start of each new day.
Office Organizing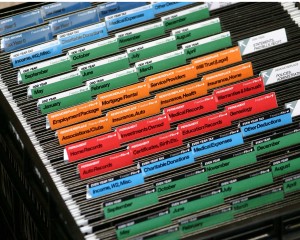 A home office has become a standard area in many homes. People use this space to work from home, gather mail and manage bills, and handle the day to day business of running a household. The home office seems to be a magnet for every piece of paper imaginable; magazines, bills, receipts, tax documents, product warranties, memorabilia, medical records, birth certificates and heaps of personal "must-keep" data that has no clear home. So for now, it get's stacked on the corner of the desk, the dining room table, a chair. Sound familiar?
Simplify Me can help you…create an environment where you can focus on what's important to you.
Whether you're the family CEO or running a business from home, a disorganized office is a proven time waster. Would you like to have an office that contributes to your productivity and reduces your stress level instead of raising it? Creating a simple, functional system, tailored to your needs, for handling active paperwork – give paper a home from the time it enters your life until it's time for it to leave!
Mail sorting strategies and guidelines for keeping special project information organized and accessible.
Creating a functional personal library of articles, brochures and notes – clipping does no good if you can never find it again!
Developing an individualized action management system, so you never again miss a high priority task.
Showing you how to keep vital family and property records easy to access.
Organizing your vital tax documents for the current and past year. A good system now takes the burden off you and your accountant later.
Starting a tax archive that even Uncle Sam would envy!
Removal of papers for secure document shredding.
You'll learn new organizing skills that are more than a temporary change – they're a way of life. Together you and I will create an environment where you can focus on what's important to you. You will look forward to being in your office and leave each day with a sense of accomplishment, not frustration.