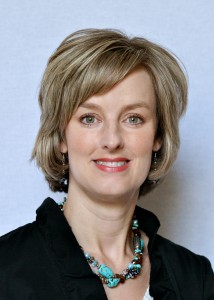 Laci Secor is available today to inspire and train your group, large or small! She is passionate about the benefits of letting go of clutter in your life. We only have one life-let's not waste it. Our lives become filled with mental and physical clutter. We become worn out- often going through the motions of life.
Nothing energizes us like having a clear vision of what we want our home to look like, our schedules to consist of, and our life to be about.
Her presentations and workshops center on simplifying your time, space, and life. You will learn how to have more focus, less stress, more energy, and feel confident. With her high-energy style, she packs her presentations with how-to's and inspiration-leaving people feeling "on fire" about changing their lives and having the tools and resources to get the job done.

Imagine:
Building the Life You Want
Having a place for everything and being able to find anything you need quickly
Reducing housework as much as 40% by eliminating clutter
Learning a simple method to organize any space
Having less stress and increased productivity!
What are you waiting for?
Laci's Presentations:
…Make Room for Your Life 7 Steps to Organize Any Space
…Simplify Your Paper Piles
…Got Photos? Simplify, Remember, Share
Make Room for Your Life
Are you feeling guilty and overwhelmed? Invite Laci to deliver this dynamic presentation on Make Room for Your Life. She gives people the tools to reclaim confidence in their personal and professional lives-instantly.
Clutter costs you emotionally, but there is also a monetary expense to living with more than we can manage-whether it's in our homes or schedules.
Laci not only teaches you through a seven step method to evaluate and bring order to areas of clutter in your life, she motivates you to take action. You will leave her presentation with a clear vision and confidence to live life on purpose.
…Dream Big Dreams
…Learn the RELEASE™ Method to organizing any space
…Establish organizing systems that work
…Prioritize your day in seconds
…Learn the 4A Plan™ to conquer paper once and for all
…Be confident in every area of your life
…Live on purpose with passion!
A specific, personalized action plan will leave you with a fresh perspective and the realization of your personal value. You will live and work in an organized environment one step at a time.